FAQs

HOW COMMON IS ERECTILE DYSFUNCTION?
It is extremely common, afflicting an estimated 30 million men in the U.S and over 3 million men in Canada. About half of all men aged 40 – 70 have erectile dysfunction

CAN ERECTILE DYSFUNCTION BE PREVENTED?
In some cases, yes. Reducing stress, or sharing concerns with your partner and/or doctor can help psychological ED. Physical erectile dysfunction can be avoided by following a prudent diet and lifestyle that includes cutting back on alcohol and smoking. Diabetics must control their blood sugar levels within normal ranges. In all cases, effective treatments are available.

Is a man with erectile dysfunction infertile?
No, an infertile man does not produce enough effective sperm to conceive a child. A man who has erectile dysfunction can be perfectly fertile, so having ED does not mean a man cannot have children. Generally, erectile dysfunction is easier to treat than infertility.

IS THE TREATMENT A CURE FOR ED?
The treatment can potentially be a cure for some men. Specifically, intracavernosal therapy can result in erections without the need for medication for 30 to 40% of men who use it regularly for three months or more. Acoustic wave therapy can also be a cure for some men.

IS THERE ONE BEST TREATMENT FOR ED?
There are many excellent treatments. Acoustic wave therapy is the safest and easiest treatment for ED. Oral medication can be effective and even more so when it is prescribed in a dissolvable form by our experienced physicians. The treatment with the highest success rate is intracavernosal therapy and is considered the gold standard treatment option. It usually works for even the most complicated of cases including men with prostate surgery, diabetes, and high blood pressure.

WHAT KIND OF TREATMENT IS THERE FOR LOW LIBIDO?
For many patients, hormone replacement therapy is needed to help treat a low sex drive. We offer natural hormone replacement therapy with bio-identical hormones. We follow you with a very careful and comprehensive program to ensure long-term success.

IS THERE A TREATMENT FOR WEAK ERECTIONS?
Whether you are experiencing weak erections, or an inability to get an erection, treatment is often the same. The main difference in treatment will be found in the strength of the dose that you are prescribed. Acoustic Wave Therapy is often highly effective for men experiencing weak erections.

WHAT ARE THE MAIN TREATMENTS FOR ED?
Acoustic Wave Therapy is a revolutionary new treatment for erectile dysfunction that studies have shown can be successful in up to 85% of men. It is painless, non-invasive, and has no side effects. The treatment causes new tiny blood vessels to grow, which produces new pathways for blood to reach the penis. This treatment can provide a CURE for some patients.
Oral medication is effective in treating many men. Our doctors can customize your oral medications to make them faster acting and more effective.
Intracavernosal therapy involves inserting erection–causing medication into the base of the penis. The medication is easily and painlessly self-administered with a special device before intercourse, creating a firm and sustained erection. For men with less severe ED, this treatment has a higher chance of "curing" the condition, so that the man will no longer require medication to obtain and maintain a firm erection.
A vacuum device involves placing a hollow vacuum tube over the penis and inducing an erection with a pump, which draws the air out of the tube and the blood into the penis. The erection is maintained by placing a rubber band at the base of the penis.
A urethral suppository (Muse) or cream (Vitaros) involves gently inserting a tiny medicated pellet or a small amount of cream in the urethra (the normal pathway for urine). The medication dissolves into the penile tissue causing an erection.
HOW DO MEDICATIONS SUCH AS VIAGRA, CIALIS AND LEVITRA WORK? WHAT ARE POSSIBLE SIDE EFFECTS?
Viagra, Cialis and Levitra are all part of a class of medications called PDE5 inhibitors. They all work in a similar way by preventing the breakdown of one of the chemicals in the penis that helps to relax blood vessels and enhance blood flow. More simply put, these drugs help to increase blood flow to the penis to produce longer-lasting, firmer erections. Sexual stimulation is required for these medications to work. Viagra, Cialis, and Levitra have similar common side effect profiles with some differences. It is possible for a man to experience side effects with one of these drugs, and not with another. Our doctors can customize these medications for you to make them work faster and produce fewer side effects. Some men don't experience any side effects. If the doctor determines that these medications are safe for you, the only way to really know which treatment will produce the least side effects is to try it. Generally, you should try the medication at least 3 or 4 times before determining whether or not it is the right treatment option for you. The most common side effects include:
VIAGRA:
Headaches
Facial flushing
Upset stomach
Less commonly, altered or bluish vision
CIALIS:
Headaches
Upset stomach
Back pain
Muscle aches
LEVITRA:
Headaches
Facial flushing
Runny or stuffy nose
Upset stomach
Less commonly, altered or bluish vision
DO YOU OFFER VIAGRA, CIALIS OR LEVITRA? WHICH ONE IS BEST?
The Canadian Men's Clinic can prescribe any of these medications when appropriate. Our doctors are very experienced and can tell you in advance if these medications are safe for you to take and which brand might be most suitable for your individual case. There is no "one best" treatment option. In many cases, our doctors customize these treatments options to allow for better taste, faster absorption, fewer side effects and a stronger erection. All of these medications are effective, and the best choice for YOU depends on a variety of medical and lifestyle variables. Once prescribed, you should try a medication several times on different occasions before determining whether or not it is working well. If you do not have success, you should consult with the doctor again. You may not be using the medication in the correct way, or you may need to try another brand. Don't give up! Not every patient is suitable for these particular treatments and you may need to try other forms of ED treatment for greater success. At Canadian Men's Clinic, patients go through a thorough medical review and the doctor will help you determine which treatment option is best for you.

I GET HEADACHES AND/OR HAVE HEART PROBLEMS, CAN I STILL TAKE VIAGRA?
Viagra or other similar drugs may be taken even if you get headaches or have heart problems. This needs to be verified by an experienced physician and examined on a case by case basis. However, if you have angina or are taking any kind of nitro-derivatives it is not recommended that Viagra be used. If Viagra is not appropriate for you, there are several other effective options available.

ARE YOUR DOCTORS SPECIALISTS?
The doctors at the Canadian Men's Clinic are urologists and general practitioners who have extensive knowledge and special training in the area of erectile dysfunction, premature ejaculation, and other sexual difficulties. We focus on treating sexual difficulties in men, which means that our experience is significant and comprehensive. We understand your anxieties and have the knowledge to offer effective solutions for each individual's situation. If you need a vasectomy, our Urologists have performed literally thousands of these quick, simple procedures. Rest assured, you are in good hands!

WHAT IS PEYRONIES DISEASE? CAN I BE TREATED WITH PEYRONIES DISEASE?
Peyronies disease is characterized by a plaque that forms on the penis. The plaque develops on the upper or lower side of the penis in layers containing erectile tissue. It begins as a localized inflammation and can develop into a hardened scar. Often, this is a harmless condition and may not require treatment. The scar may disappear in time. ED caused by Peyronies disease can often be treated successfully with the available ED treatment options. When Peyronies causes painful erections or difficulty with intercourse, it should be treated directly.
The cause of the disease is not yet well understood but there are a few treatment options available. Acoustic wave therapy, commonly known as Shockwave Therapy, has been shown to be safe and effective in treating Peyronies. Intra-lesional Verapamil injections are currently considered the state of the art therapy for non-calcified penile plaques. This option does not require surgery but rather is done in a regular office visit whereby Verapamil is injected multiple times into the Peyronies plaque after the penis is put to sleep. An examination of the plaque must first be performed to ensure it is not calcified, since Verapamil is less likely to work on calcified plaques. Verapamil works in theory by activating the body's own system to break down scarring. Typically a series of 6 injections are administered every two weeks. One study published by a well-respected US Urologist, Dr. Larry Levine, involved 40 patients with 76% reporting a subjective decrease in curvature and 72% reporting an improvement in the ability to engage in sexual intercourse. Other treatment options involve surgical removal of the plaque or pinching of the tissue on the side of the penis opposite the plaque, which balances the curve and straightens the penis.

IS DIABETES A CAUSE OF ERECTILE DYSFUNCTION?
Diabetes is one of the medical disorders most frequently associated with erectile dysfunction. It is estimated that 35 – 59% of men with diabetes have ED. The vascular and neuralgic complications associated with the natural history of diabetes are thought to be the main causes of ED in men with diabetes.

DO YOU TREAT PEOPLE WITH DIABETES?
Canadian Men's Clinic successfully treats many men who have ED as a result of diabetes. Conversely, we occasionally discover diabetes in men who visit our clinic for ED, but who are not aware they have diabetes.

DOES CIGARETTE SMOKING, ALCOHOL CONSUMPTION OR DRUG USE CONTRIBUTE TO ERECTILE DYSFUNCTION?
In excessive amounts cigarette smoking, alcohol consumption and drug use can all lead to erectile dysfunction.

WILL THE USE OF PRESCRIPTION MEDICATION LEAD TO ERECTION PROBLEMS?
As a side effect, some prescription medications can lead to erection problems. When you visit our clinic we ask you to bring a list of your medications and our doctor will determine if any of them may be contributing to your condition.

CAN I BE ON MORE THAN ONE TREATMENT AT ANY GIVEN TIME?
It is very possible to be on more than one treatment at any given time. This is especially the case if you are using an assisting device, like a penile pump, or you are receiving Acoustic Wave Therapy. It is also potentially possible for a patient to use the intracavernosal therapy in conjunction with an oral medication. Please ensure you follow the doctor's directions.

I HAVE JUST HAD PROSTATE CANCER SURGERY. WILL I BE ABLE TO FUNCTION AGAIN?
You definitely have the potential to resume full sexual function. It may take some time before you know whether or not the surgery affected your sexual functioning, but don't wait to meet with an experienced physician about these concerns. While some doctors may tell you to simply wait and see, other doctors experienced in sexual medicine can offer you options soon after surgery to immediately treat erectile problems and to help prevent further sexual problems from developing. If you discover that you do indeed have erectile dysfunction as a result of prostate surgery, successful treatment to help you achieve strong erections is certainly possible. Other things to consider before you undergo prostate cancer surgery are: the type of surgery you are offered (there are nerve-sparing techniques available) and the experience of your surgeon. These factors will affect your erectile health post-surgery. At the Canadian Men's Clinic, we have had excellent success with patients who are experiencing ED after prostate cancer surgery. If you have further questions or you would like to book an appointment, please call us and we would be happy to help you.

WHEN SHOULD I SEE A DOCTOR ABOUT ERECTILE DYSFUNCTION OR PREMATURE EJACULATION?
You should see a doctor about erectile dysfunction or premature ejaculation as soon as it begins to bother you or cause problems in your love life. There are ways to treat and maybe even cure these conditions. You do not have to suffer unnecessarily.

WHAT TYPE OF DOCTOR SHOULD I SEE? CAN I GO TO MY FAMILY DOCTOR?
It is possible for you to go to your family doctor, but you should be aware that most family doctors are very busy and may not have an adequate amount of time during your appointment to properly address these issues. If you have a good relationship with your family doctor, we always recommend that you take the initiative to discuss these problems with him or her. However, we often hear men tell us that they are uncomfortable talking to their family doctor about their sexual health. Urologists also treat these conditions among many other issues. You could ask your doctor for a referral to a Urologist, however to do so, you do need to speak to your family doctor about the problem and once referred, you may find long waiting times to get an appointment and similar time restrictions during the appointment. When talking to a physician about your most personal of health concerns, you should not feel rushed. You should feel that your health care professional is taking the time to understand your problem, is asking questions, and also educating you about your sexual health. At the Canadian Men's Clinic, our doctors have been specifically trained in the treatment of erectile dysfunction and have the knowledge and experience to determine the best possible solution for your specific condition. Our doctors see many patients just like you, every single day, and they understand the fear and frustration that you are experiencing. Since everyone in our clinic from doctors to nurses to receptionists are accustomed to seeing patients every day for sexual health concerns, you can feel comfortable that our staff of professionals will be sensitive to your concerns and treat you with dignity and respect. At Canadian Men's Clinic, your privacy and confidentiality is extremely important to us. We spend a considerable amount of time with you so you will have a chance to ask all of your questions without feeling rushed. Although your family doctor may be able to prescribe a basic treatment for you, there is a difference between visiting your family doctor to discuss ED and visiting a clinic which specializes in treating ED and other sexual health problems.

EVEN THOUGH I HAVE PROBLEMS WITH ERECTILE DYSFUNCTION, I ALWAYS WAKE UP IN THE MORNING WITH AN ERECTION. WHAT DOES THIS MEAN?
Waking up with an erection in the morning, when you have difficulty achieving an erection at other times of the day, can indicate that there may be a psychological problem interfering with your ability to get or maintain an erection and this may be directly related to excessive amounts of adrenaline in the blood stream. Do not let your problem persist. You should consult a specialist in the field as soon as possible.

I'M 85 YEARS OLD. AM I TOO OLD TO BENEFIT FROM TODAY'S TREATMENTS FOR ERECTILE DYSFUNCTION?
You are NOT too old to benefit from one or all of the treatments available. Here at Canadian Men's Clinic we have successfully treated patients in their 90's! If you can walk up one flight of stairs without exhaustion, you are probably healthy enough to participate in sexual activity. You are only as old as you feel! Your overall physical health should be examined and the doctor can confirm for you whether or not you should consider using treatment.

I'VE READ THAT ERECTILE DYSFUNCTION IS OFTEN JUST, "IN THE MIND." IS THAT TRUE?
Not usually. Most often erectile dysfunction is caused by physical rather than psychological reasons. However, physical erectile dysfunction can often be compounded by psychological factors.

I'M INTERESTED IN SEEKING TREATMENT. WHAT'S MY NEXT STEP?
There are many options available for treating erectile dysfunction. Always make the decision with proper medical help. The doctors at Canadian Men's Clinic are highly trained and offer a range of treatments. Privacy and discretion are assured and patients are made to feel entirely at ease. A complete individual assessment is carried out and a full clinical diagnosis made, before a course of treatment is recommended. You may contact the clinic directly for an appointment, or you may be referred by your doctor..

WHAT IS THE CANADIAN MEN'S CLINIC?
Canadian Men's Clinic is an affiliate of an international group of clinics based in Australia, New Zealand, and South Africa. The combined expertise of these international clinics, coupled with the tremendous experience of our Canadian physicians is applied in treating this most personal of men's health problems. Our state-of-the-art treatments, refined through the management of thousands of patients from all walks of life, have enabled experienced medical doctors focusing specifically in the area of erectile dysfunction to offer a success rate of over 95% to patients who have come to our clinics. Here at Canadian Men's Clinic, we understand the anxiety associated with erectile dysfunction, and the courage required to present oneself for treatment. Accordingly, each patient is managed with the strictest codes of confidentiality and professionalism. If you choose to have a vasectomy with us, you will find it to be a quick and virtually painless experience and you can be confident that your procedure is being performed by a highly experienced Urologist.

if you have further questions, please feel free to call us in Toronto at (416) 636-7377 ( 416 MENS-DR'S).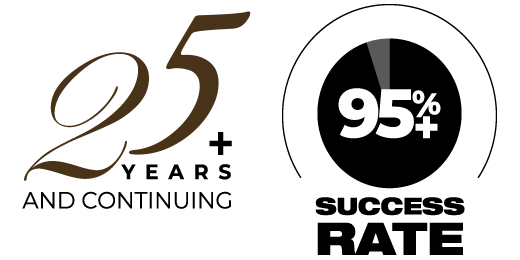 contact our clinic confidentially
Would you like to make an appointment with a doctor now or get more information?
Help is easily available for erectile dysfunction, premature ejaculation, low sex drive, and those in need of a gentle vasectomy.
No consultation fee for ED, covered by OHIP. For immediate information or to book an appointment please call our clinic at 416 636-7377 (416 MENS-DR'S). You are also welcome to send us a confidential email.